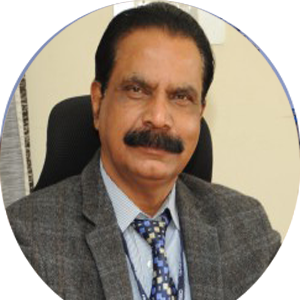 Welcome to C Byregowda Institute of Technology (CBIT).
It's a privilege to be the Principal/Director of CBIT and to lead a dedicated and enthusiastic team of faculties, staff and students. With globalization and liberalization, engineering has wide spread over a larger area where students have greater scope to exhibit their skills.
Our students and staff come from diverse backgrounds. They share a culture that respects openness, inclusiveness, collegiality and diversity. Students are given various opportunities to develop their skills through various co-curricular and extra-curricular activities, to make them compete with good values.
We provide a real focus on the student experience. We understand students come to us, each with an individual dream ​to learn about and reach beyond their field of interes​t, ​to explore many different experiences that will help them choose their future directions and also to meet others and enjoy a very special time in their lives
I feel proud of our Institutes' record in Academics, Sports, Placements and Cultural activities and would continue to improve them better. Our aim is to nurture quality graduates who are experts in their fields and who can work anywhere in the world. Above all, we are looking to produce tomorrow's leaders, mature well-rounded individuals who will return a contribution to society.
Exciting times ahead of us and I hope you choose to be part of our continuing success. We invite students to join CBIT group and avail benefits offered by the Institute for the betterment of their career.
Dr. K R Suresh
Principal/Director​